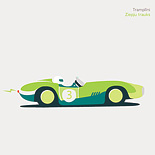 Tramplini – Ziepju Trauks CD/EP
The third EP from Tramplini. Released on December 2008. We recorded this album in places like hotels, offices, church, home, in the wild. We wanted to make it organic in every sense. The CD cover is from recycled paper and each copy marked with a unique number.
Grupas Tramplīni trešais EP. Izdots 2008. gada decembrī. Dziesmas rakstījām īpaši izvēlētās vietās - mājās, viesnīcā, birojā, baznīcā, pie dabas. Disks ir iepakots glītā, otrreiz pārstrādātā kartona vāciņā, uz kura ir katram savs, ar roku rakstīts unikāls kopijas numurs. Dziesmās izmantoti dažādi maģiski instrumenti, ielikti smaidi un gaišas domas, skaisti pārdabiski skati un viss, kas cilvēkiem sagādā prieku un labu prātu.

at
Doremi.lv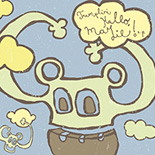 Tramplini – Hallo Mazie CD/EP
The light and dreamy elements of "Rudeni" are a mesmerizing blend of shoegaze and slow lo-fi pop. "Millenia" concludes the EP with a head-nodding track that recalls 90s indie as much as the dream pop of today. With dreamlike pleasantries, Hallo Mazie's foray into pop music should not be discounted for its lack of English vocals. Some of the greatest bands around feign English for their native tongue, placing Tramplïni alongside pop greats like Sambassadeur and [ingenting].

(from Fensepost)

at
Tonevendor.com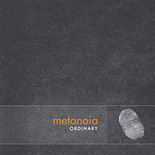 Metanoia – Ordinary CD
Metanoia debut album Ordinary was recorded from June till October 2005. The album consists of 10 songs plus a bonus track, which were recorded at the Sound Division Studios and the Latvian Christian Radio studio.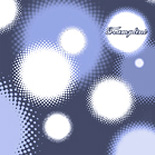 Tramplīni – Planetas CD/EP
Planētas - 7 song EP recorded back in 1998. Out of print.